Our Office
Dr O'Neill's office is conveniently located in the St John of God Medical Clinic, Suite 202, which is apart of the St John of God Subiaco Hospital. This location enables Dr O'Neill to see you at short notice, being it in labour or for urgent matters on the ward.  It also shortens the waiting time for your appointment if she gets called to deliver a baby.
A few steps from our office you can find Australian Clinical Labs, McCourt Street Pharmacy and Café 613. All essentials for a pregnant women.
The office hours are Monday-Thursday 9.00-4:30 and Friday 9.00-2.00.
Dr O'Neill does not always consult during these times: however, if you call the office the midwife, or secretary, will be able to help you and contact Dr O'Neill if needed.
Getting here and parking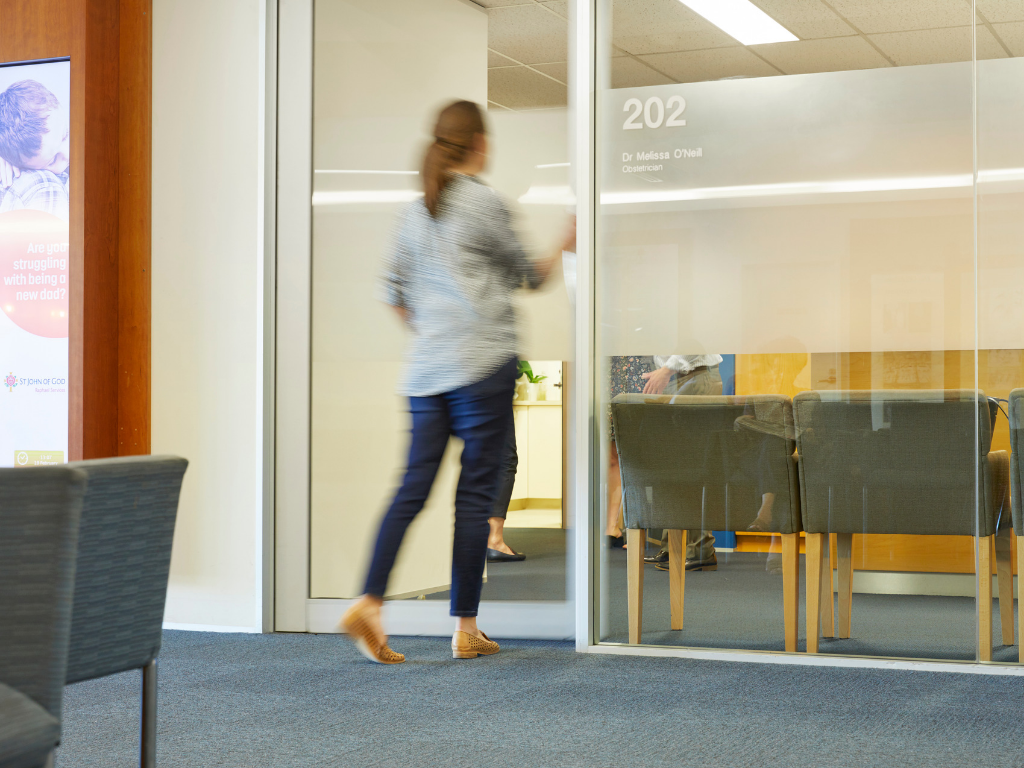 Parking
St John of God Subiaco Hospital has two main carparks. The Subiaco Clinic carpark is located underground via the McCourt Street entrance, and the muti-storey hospital car park is located off the Salvado Road entrance.
All other parking within the hospital and on the streets surrounding the hospital is controlled and patrolled by Town of Cambridge rangers. Most of these parking bays are 'pay and display' ticket parking.
Parking can be very difficult in and around the hospital, so we recommend you leave at least 10-15 minutes for parking.
Public Transport
St John of God Subiaco Hospital is walking distance from Subiaco Train Station, and bus stops are located directly outside on Cambridge Street.
St John of God Subiaco Hospital also offer a free shuttle bus that runs between Subiaco train station and the hospital. Just make sure you get off at the right stop at McCourt Street.